— It rocks this city
Studio Bell, Home of the National Music Centre, is a cultural institution for the whole country.
Explore five floors of exhibitions that tell the story of music in Canada, celebrate music icons at four Canadian Halls of Fame, rock out at interactive instrument installations and check out North America's most eclectic musical instrument collection. If you're local, take advantage of recording studios, family events, CKUA radio station and venue rentals.
Designed by Allied Works Architects of Portland, Oregon, Studio Bell was imagined as both a living instrument and a destination. The 160,000 square foot, $168 million project opened on Canada Day 2016 around the historic King Edward Hotel – Calgary's legendary home of the blues.
"Music can be played in any part of the building. It can be played on the walkways, in the galleries, in the lobby. You'll hear live music bounce off the towering walls yet not be quite sure where it's coming from."

– Brad Cloepfil, NMC architect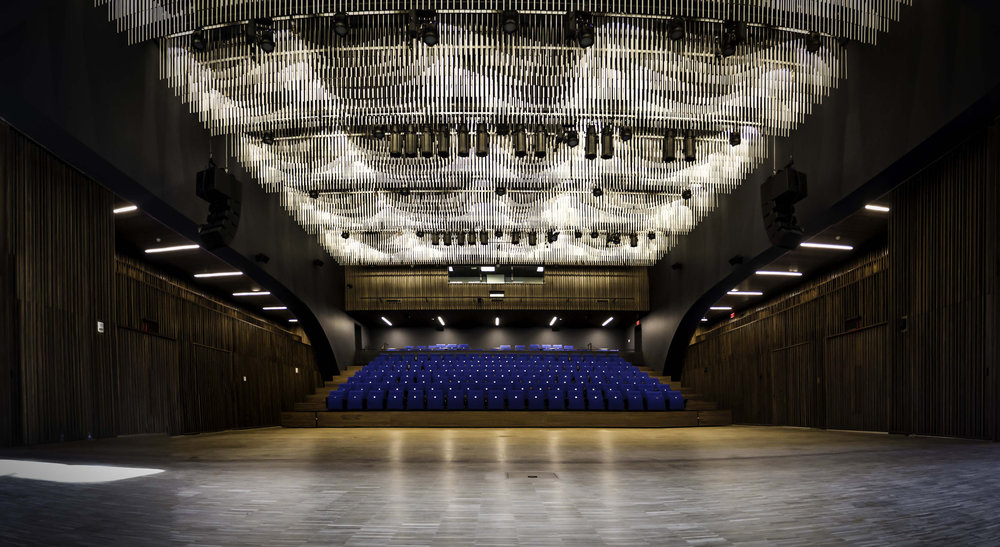 HOUSE OF BLUES
The modern architectural marvel owes its foundation to a historic landmark. For more than 100 years, the King Edward Hotel was a centrepiece of Calgary's music scene, with locals and legends sharing its tiny stage. Now, the King Eddy continues its storied musical legacy as a restaurant, bar and music venue. The southern cuisine (which includes some seriously good fried chicken) is the perfect accompaniment to a jazz show, or any performance on the Eddy stage!
- the historic king eddy
Watch the King Eddy Stories by locals and musicians alike in Calgary's original 'Home of the Blues'.
CHeck out
Studio bell's
neighbour
— VISIT THE CENTRAL LIBRARY